The writing of Letters to Lori – As Opal shared the dreams she clung to as a young Appalachian girl, each word came to life. I knew she had found her calling, and something told me she fulfilled it. How I was going to portray this to Lori, to the world through her letters, was a daunting task, but I knew if I simply wrote it as she told it, her message of hope would somehow make it across the paper and into people's hearts.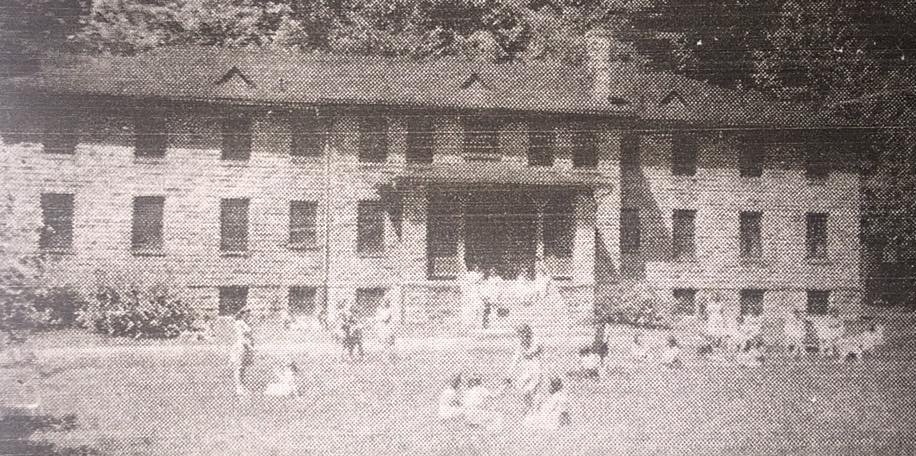 Highland Institute as it looked when Opal attended in 1927
Dear Lori,
I hope you have found a dream for yourself to follow like I did that day I decided to be a teacher and work at the mission. It wasn't an easy road, but sometimes the best roads traveled are the slow, steady ones.
By the time Burl had graduated from Highland in May of 1927, he had already been offered a partial college scholarship to the S.P. Lees Collegiate Institute in Jackson, Kentucky, not far from Highland. They even helped him find a summer job there in Jackson. This would be the first summer he wouldn't be able to come home. He knew it would mean a lot more work for Papa and for the rest of us too, but there was nothing he could do about it. Without the money from this job, he wouldn't be able to pay the rest of his tuition. That school became a two-year college in 1927 and changed its name to Lees Junior College.
Maggie was upset something awful. She didn't like the idea of riding home on the train alone, not one little bit. Her eyesight was not good and she was afraid she would get lost or left at a station. It was hard for her. Burl walked Maggie to the train station and told her to tell Mama and Papa that if he could, he would come back home for a short visit before college started.
She told them all right, and almost in the same breath she told us that she was not going to go back to Highland. She didn't want to be that far away from home, not without Burl, and she didn't ever want to ride on the train alone again. I'm sure that not being able to see well had a lot to do with her fear of traveling alone, especially since she had to change trains several times. Maggie's eyesight had become so weak during the last school year that it had been almost impossible for her to see the blackboard, no matter how close they had her sit. The school had even told her that in order to maintain her grades, she would need to have her vision corrected before next term.
Without Miss Marston, there was no one left to get scholarships for the remaining students or to find funds that might be available for special needs, like glasses for Maggie. Probably if someone had thought about it, they could have written to the Sunday school class that provided her scholarship, but no one did. Mrs. Henderson was extremely upset over Miss Marston's death, and her own health seemed to be getting worse also. She was not one to handle finances or business matters, so she probably never would have thought about finding someone to help with Maggie's eyes.
Maggie knew how much I wanted to go to Highland but tried to convince me to stay home. "Opal, you just don't know how far that is. I had Burl with me, but you'd be by yourself and you've never been on a real train ride. You know you wouldn't go all that way by yourself!"
But I didn't care how far away it was. I didn't care that I would be alone. I knew it would be difficult, but going to Highland was more than a mere something of interest. I knew that I was to be a mission teacher and I was determined. Somehow there had to be a way, and I was going to find it.
I offered, "I'll go! I just know I'll go!" Mama didn't want me to go at all either. And Papa—well, Papa didn't say anything.
Even though Maggie was home to do the chores and the other children were old enough to help more, I could not go to Highland without a lot of money or a scholarship. Miss Marston had once told me, "You never know just how the Lord will provide." Even though somewhere deep inside I knew that He would, I still struggled. If only Miss Marston hadn't died. If only the "Big Chief" would send someone to take her place. If only I could have gone to Highland earlier.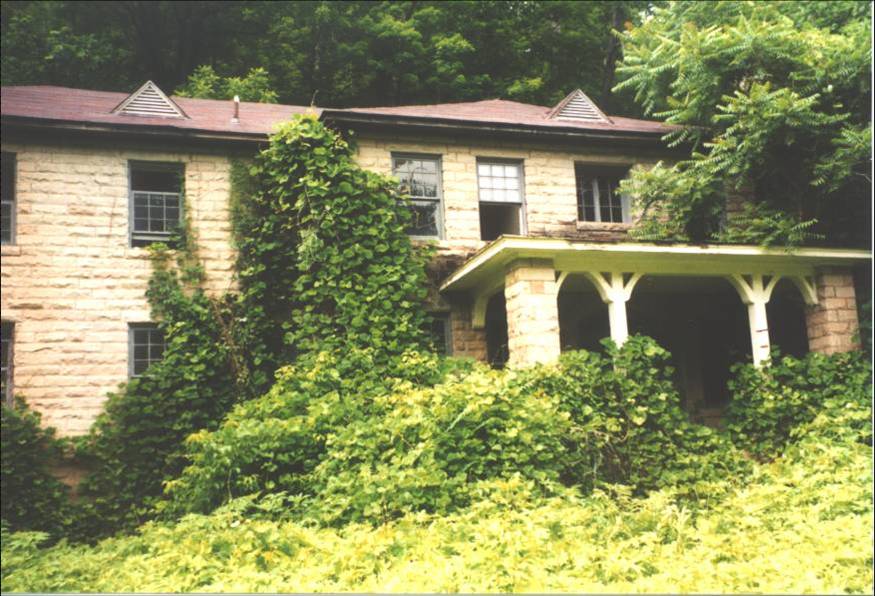 Deserted and overrun with vines – Girls' Dormitory in 2007
Purchase Letters to Lori, first edition and receive FREE "Behind the Scenes" E-book PDF.