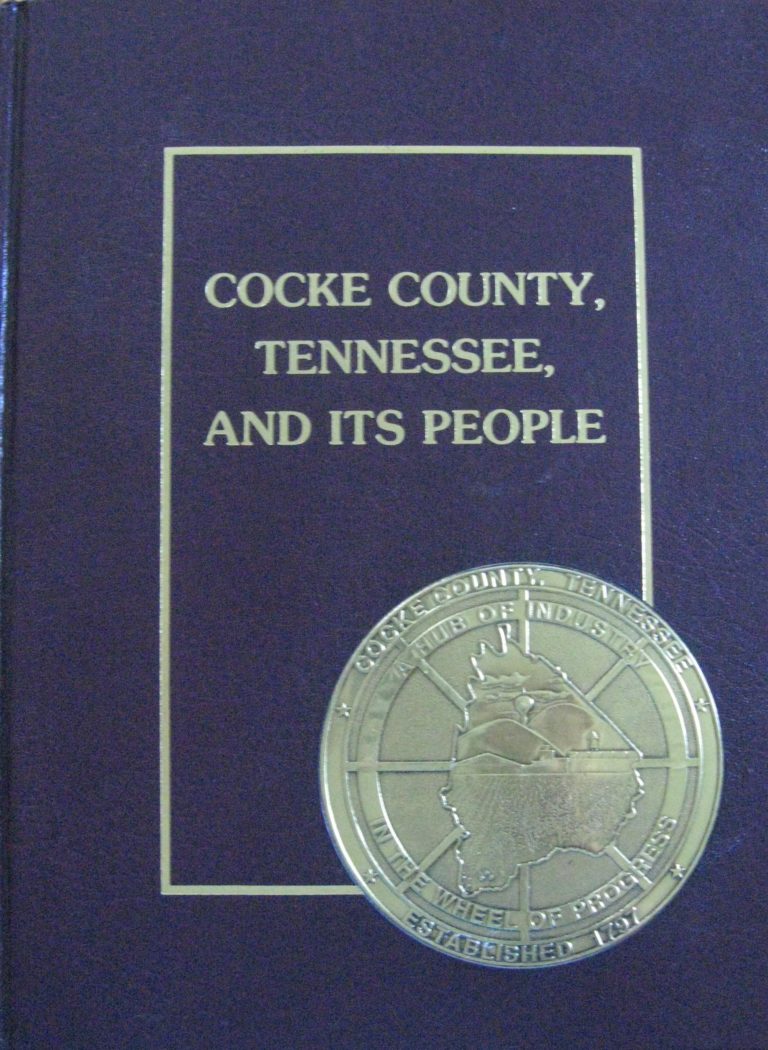 In 1992, Opal's son Cary Myers asked me to write and submit an article about his mom to be published in this book - Cocke County, Tennessee, and Its People.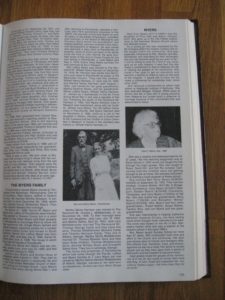 "Opal Corn Myers (2/1/11-5/8/91) was the daughter of Flora Hall and Arthur Jackson Corn. She grew up in the Old Fifteenth District close to the Ebenezer Mission church where she attended school.
As a young girl she was impressed by the life-changing affect the mission workers had on the people within the community. She was especially influenced by Mrs. Marston and Mrs. Henderson and motivated by their philosophy that you can become anything you want to be – if you're willing to work for it and IF you never give up on your dreams. It was then that she made a commitment to God to dedicate her life to helping the people of her community. She made it her goal to get an education and become a teacher in order to carry on the work of the mission. "I would like to have my life make a difference for somebody else, some other child."
She received a scholarship to attend high school at Highlands Institute in Kentucky. She also attended Milligan College. While away at school she fell in love with a young preacher from Alabama but turned down a proposal of marriage because of the commitment she was determined to honor.
She was a creative and dedicated teacher for 37 years. Her first teaching assignment was at Davis School in 1933 where she taught the first through the eighth grades. She also taught at Rowe, Sand Hill, and Del Rio schools. Concerned that the children were not getting enough to eat at home, she became instrumental in starting a lunch program at Rowe school.
She married Ben Perry Myers (8/28/09-4/24/65) on September 22, 1934. They had four children: Correne Wahler (9/21/36) of Bridgeport, Connecticut, Cary Myers (5/14/47) Newport, Tennessee; Seldon Myers (9/29/48) Cleveland, Tennessee; and Larry Myers (11/23/55) of Del Rio, Tennessee. She also reared two grandchildren, Barry Myers (7/28/68) and Benjamin "Benja" Myers (10/23/69). Mrs. Myers had four other grandchildren: Robert Wahler, susan Wahler, Heather Rice, and Lori Myers and two great grandchildren.
She was instrumental in helping Catherine Marshall research Christy, the best-selling novel which brought much notoriety to the area. The novel was based on the life of Mrs. Marshall's mother while she was a teacher at the mission school in the early 1900's.
Mrs. Myers taught Sunday school for more than 67 years. She contributed much time and effort to her church and community. Her door was always open to friends and strangers alike. She offered love, friendship, hope, and encouragement as well as a meal. Her ability to accept people just as they were gave them a sense of self-worth and the freedom to become more.
Opal greatly loved the people of her community and did all she could to enrich their lives and they, in turn, loved and respected her."